With our top penny stock of the week gaining over 200%, we're taking a close look at the 10 top penny stocks for 2019 and the one stock you should keep an eye on for future gains.
Penny stocks are a great opportunity for investors seeking significant gains without the stumbling block of a large initial investment.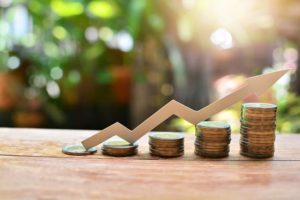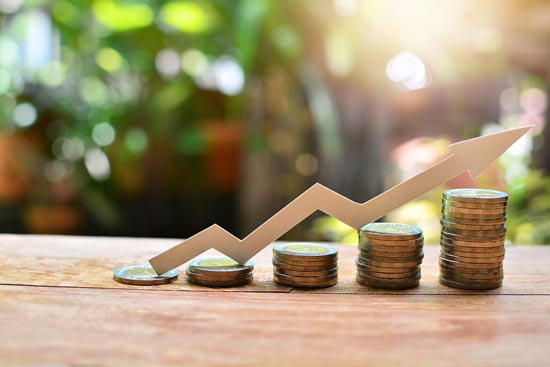 Take last week's top gainer, FunctionX Inc. (OTCMKTS: FNCX), a company focused on developing digital multimedia platforms. On Friday (April 13), FunctionX's stock shot up from $0.021 to $0.04 – a gain of 209%.
While the company did not announce any news that would have caused such a dramatic jump in price, FunctionX's low market price of $0.03 allows even minor price fluctuations to create huge profit opportunities for investors.
While a 209% gain is exciting, FunctionX's gains are in the past. After looking at the 10 top penny stocks for 2019, we'll show you a small-cap stock with serious profit potential ahead of it…
| | | |
| --- | --- | --- |
| Penny Stock | Current Share Price | Law Week's Gain |
| FunctionX Inc. (OTCMKTS: FNCX) | $0.03 | 209% |
| Turtle Beach Corp. (Nasdaq: HEAR) | $4.48 | 52.73% |
| DPW Holdings Inc. (NYSE: DPW) | $1.16 | 51.31% |
| Energy XXI Gulf Coast Inc. (Nasdaq: EGC) | $5.62 | 49.33% |
| MYnd Analytics Inc. (Nasdaq: MYND) | $1.91 | 49.21% |
| Kingtone Wirelessinfo Solutions Holding Ltd. (Nasdaq: KONE) | $6.43 | 48.42% |
| Rennova Health Inc. (OTCMKTS: RNVA) | $0.02 | 44.30% |
| International Tower Hill Mines Ltd. (NYSE: THM) | $0.72 | 41.64% |
| Blonder Tongue Labs Inc. (NYSE: BDR) | $1.13 | 41.14% |
| Bellicum Pharmaceuticals Inc. (Nasdaq: BLCM) | $8.87 | 40.53% |
As the gains above suggest, penny stocks can provides tremendous returns for investors very quickly. However, it's important to note that investing in penny stocks is also inherently risky.
While there are a few penny stocks that have great growth potential, they are also highly speculative. They can crash just as quickly as they can go up.
In order to avoid these pitfalls, check our five rules for safely investing in penny stocks, on the right.
In addition to following these rules, our team uses the Money Morning Stock VQScore™ to identify stocks that have real growth potential.
Developed from our proprietary valuation system, the VQScore identifies undervalued stocks with the highest profit potential by using a blended analysis of a company's earnings potential, growth rate, earnings-per-share acceleration, and market volume.
The VQScore system runs on a scale of 1 to 4, with 4 indicating a stock with strong growth potential.
Our top undervalued stock to watch this week has a VQScore of 4, indicating that it has strong underlying value and a high chance of providing significant gains for investors.
This company's return on equity (ROE) – the amount of profit a company brings in based on the amount of money invested in the company – is over 400% higher than its industry's average. This indicates that the company is well managed and has the potential for spectacular growth.
With gains of 119% on the table, here's our top penny stock for this week…
Entravision Communications Is the Top Penny Stock For 2019
Entravision Communications Co. (NYSE: EVC) is a Spanish-language media company based in Santa Monica, Calif.
The company maintains both radio and television stations in 20 of the nation's top 50 Spanish-speaking markets and operates 58 primary television stations across the country.
Entravision's profit potential lies with the rapidly expanding Latino community, which makes up the majority of the company's viewing base.
From 2000 to 2014, Latinos accounted for more than 50% of the nation's total population growth, bringing the nation's total Latino population to roughly 55 million people.
Over the next 10 years, the American Latino population is expected to expand by another 24 million Latino Americans – an increase of over 30%
This growing domestic audience is already showing in the company's growth. Over the last year, the company had a ROE of 49.84%. That's over 400% higher than the industry average of 11.99%.
With an expanding consumer market continually seeking new content from major Hispanic media outlets, it's likely that Entravision will experience sustained growth well into the future.
And Wall Street agrees with us. Analysts have put a high price target of $11 on the company's stock – a 119% increase on today's price of $5.02.
But you don't have to stick with small-cap stocks to find explosive profits in the stock market. In fact, we can show you how…
This Easy-to-Follow Blueprint Could Make You $15,000 Richer
America's No. 1 Trader used to be an average Joe scraping to get by. He never graduated from college, and he spent most of his career as a Home Depot customer service rep.
He didn't want to be stuck at a job he didn't like until he was 80 – so he taught himself how to trade. He found he had a knack for it, and he became richer than he ever thought possible.
Then he invented his patent-pending "Money Calendar," and he knew it could change people's lives.
Now, for the first time ever, he's revealing all his trading secrets and strategies – so you can amass a fast fortune for yourself.
Step by step, click by click, he'll guide you through setting up your account – and show you how to set up a series of take-it-to-the-bank payouts of $605… $822… $1,190… $2,830 every single week.