The July 20 press release from Sundial Growers (NASDAQ:SNDL) announcing that it had closed its purchase of the Spiritleaf retail cannabis network didn't do anything for SNDL stock.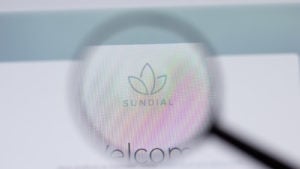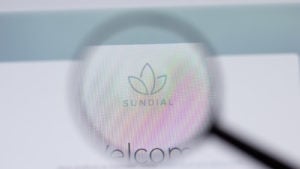 Source: Postmodern Studio / Shutterstock.com
From July 20 through today, it's lost over 15% of its value.
It's hard to know what the addition of Spiritleaf will ultimately do for Sundial's stock. But, as another InvestorPlace contributor, Ian Bezek, wrote recently, the Calgary-based company is evolving, and it won't be transformed overnight .
He isn't wrong about that.
In my most recent column about Sundial in July, I suggested that SNDL stock "might be one of the most perplexing investments in the cannabis space."
I've found an article from November 2018 that discussed some of the top Canadian cannabis retailers to keep on your radar. Cova Software CEO Gary Cohen published the article. Cova specializes in developing point-of-sale software for cannabis retailers.
It's great to see that Cova is still alive and well and continuing to prosper from the growing cannabis sector.
Anyway, I thought it would be fun to see what happened to the retailers discussed in the article, including Spiritleaf, over the past 34 months.
Spiritleaf and SNDL Stock
Before getting into the other 11 companies, an article about Sundial wouldn't make sense without putting Spiritleaf front and center. But 34 months ago, Spiritleaf was part of Inner Spirit Holdings, which itself only went public in July 2018.
As Cohen pointed out, Spiritleaf was the only cannabis retailer that belonged to the Canadian Franchise Association (CFA). As Spiritleaf celebrated its 100th store opening on July 9, it was still highly regarded by the CFA.
I haven't been very complimentary about Sundial, but buying Spiritleaf might be the transformative acquisition that it needs to move forward in the cannabis industry.
The Other Big Players
First up is Tokyo Smoke. Canopy Growth (NASDAQ:CGC) acquired the retailer's parent, Hiku Brands, in 2018 for 250 million CAD ($200 million). Today Tokyo Smoke has 44 stores in Ontario, seven in Manitoba, and six in Alberta, with more to come.
At the time of Cohen's article, Fire & Flower (OTCMKTS:FFLWF) had just been awarded 37 retail store licenses in Alberta. Now a public company, it has 85 Canadian locations. Thanks to the backing of Alimentation Couche-Tard (OTCMKTS:ANCUF), which owns 19.9% of the company, it is expanding the Fire & Flower retail brand into the U.S.
In May 2021, I suggested that investors avoid SNDL stock and instead focus on another Calgary-based cannabis company, High Tide (OTCMKTS:HITID), which owns 85 retail stores under the Canna Cabana and KushBar banners. In 2018, Canna Cabana was ready to open 37 stores in Alberta and another eight in British Columbia.
Not only has High Tides' brick-and-mortar network grown substantially over the past 34 months, but it just closed its acquisition of U.S. online cannabis accessories retailer DankStop, which has more than $3 million in annual sales and 200,000 email subscribers.
High Tide paid $3.9 million for DankStop in a cash-and-stock transaction. Including the DankStop acquisition, the company has a 12-month-revenue-run rate of 55 million CAD ($44 million) in the U.S.
The Bottom Line
I don't think there's any doubt that the number of Canadian cannabis retail companies will continue to drop as the sector consolidates. Having more than 100 stores puts Sundial at the front of the bus. Whether it can stay there will depend on the quality of franchisees that it recruits to run its stores.
At the end of June, I suggested a better bet on cannabis retail in Canada might be Nova Cannabis (OTCMKTS:NVACF), which plans to have more than 200 of its Value Buds stores open by the end of 2023.
It's going to be interesting to watch the companies develop over the next few years. But I don't think there's any question that each of the names mentioned has a shot at dominating the North American cannabis market.
With strong backing from Couche-Tard, Fire & Flower could be an up-and-coming company. But, at this point, it's too hard to pick the ultimate winner.
Place your bets.
On the date of publication, Will Ashworth did not have (either directly or indirectly) any positions in the securities mentioned in this article. The opinions expressed in this article are those of the writer, subject to the InvestorPlace.com Publishing Guidelines.
Will Ashworth has written about investments full-time since 2008. Publications where he's appeared include InvestorPlace, The Motley Fool Canada, Investopedia, Kiplinger, and several others in both the U.S. and Canada. He particularly enjoys creating model portfolios that stand the test of time. He lives in Halifax, Nova Scotia. At the time of this writing Will Ashworth did not hold a position in any of the aforementioned securities.