tags:
Let's be honest: some traders haven't been too impressed with Micron Technology (NASDAQ:MU) in 2021. They were probably expecting MU stock to continue climbing like it did during the first quarter of the year, but it simply didn't work out that way.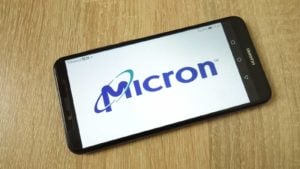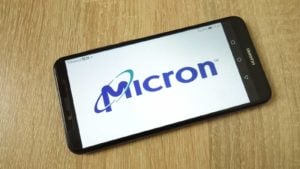 Source: Piotr Swat / Shutterstock.com
A contributing factor to Micron's challenges has been the semiconductor shortage. We can't blame Micron for this problem, of course, yet it's been problematic for the shareholders nonetheless.
While it's happening, it might feel like the lackluster performance of MU stock will last forever. However, these down cycles tend to pass sooner or later, and before you know it, the market learns to love chipmakers again.
Therefore, the best attitude right now is to just be patient. All in all, the risk-to-reward profile for Micron is favorable, even to the point where the shares appear to be a great value at the moment.
MU Stock at a Glance
The most important price level for MU stock in 2021 is most definitely $95. Allow me to explain why this is the case.
At the beginning of 2021, the Micron share price was $74. The buyers took control at that time, sending the stock to $95 on the first day of March.
This wouldn't be the last time that MU stock would reach that resistance level. In fact, it would hit $95 again in March, and then once more in April.
When a stock simply isn't able to break above a certain price point, that can be a negative sign. Or, at the very least, it can be a good time to consider taking profits.
In the case of MU stock, it started on a multi-month slide in April after refusing to break above its resistance level. By early September, the stock was in the low $70's.
All of this might sound problematic, but you don't have to see it that way.
Consider this: Micron's trailing 12-month price-earnings ratio (P/E) is just 20.3. For a technology company, that's quite reasonable.
The low valuation suggests that MU stock is in the buy zone now. If you're a contrarian investor, then you can view this as a window of opportunity.
Market Segments to Watch
It's important for Micron's investors to monitor not only the broader semiconductor market, but also the sub-markets and other industries which will affect the company's performance.
IDC, a research firm, released some encouraging statistics not long ago. For one thing, PC shipments this year are expected to reach 347 million units, representing 14.2% growth.
During this same time frame, shipments of tablets are expected increase by 3.4%.
What about the longer term? No problem there, as IDC models 3.2% growth in PC shipments through 2025.
In turn, this is all bullish for Micron, which supplies the chipsets which power many of these devices globally.
Analysts Haven't Given Up
In all likelihood, some investors have grown tired of waiting for MU stock to rebound.
They might have dumped their shares and moved on to other stocks — yet, at the same time, the experts on Wall Street haven't given up on Micron so quickly.
Indeed, 16 out of 22 recent analyst reviews on Micron are positive (either a "buy" rating or something similar to that).
Moreover, the other six are just neutral, with a "hold" or other similar rating on MU stock.
Deutsche Bank's Sidney Ho is among the analysts offering a "buy" rating. Not only that, but Ho asserted that the risk-to-reward balance "remains favorable" while issuing an ambitious $95 price target.
We must admit, it's interesting that Ho's price target happens to be that same $95 resistance level discussed earlier.
The Takeaway
MU stock certainly appears to be a compelling bargain, given its low valuation multiple.
Sure, the chip shortage is a factor that must be considered.
Nevertheless, investors should pay attention to a number of tech sub-markets which could favorably impact Micron's future performance.
Plus, analysts aren't prepared to put MU stock in the "sell" category, so you don't have to give up on Micron, either.
On the date of publication, Louis Navellier had a long position in MU. Louis Navellier did not have (either directly or indirectly) any other positions in the securities mentioned in this article.
The InvestorPlace Research Staff member primarily responsible for this article did not hold (either directly or indirectly) any positions in the securities mentioned in this article.