OpenDoor Technologies (NASDAQ:OPEN) was founded to automate the back-end of housing retail. That's a laudable goal. But OPEN stock is not content being the dealer in this market. Instead, the company has become a player, raising cash to buy houses on its own.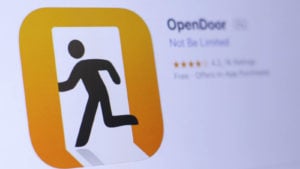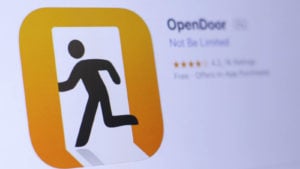 Source: PREMIO STOCK/Shutterstock.com
This means the numbers it reports have nothing to do with the technology investment case. The stock spiked 17% earlier this month after reporting a loss of $144 million, or 24 cents per share, on revenue of $1.2 billion. But the stock is still down on the year.
Residential Housing Bubble
OpenDoor today is a pure play on the residential real estate market. The company is now a real estate speculator, like Zillow (NASDAQ:Z), private equity funds and investors turning homes into Airbnbs (NASDAQ:ABNB).
The rush of private money has become a self-fulfilling prophecy. It has driven residential real estate prices to astounding heights — not just in California, but everywhere. Efforts by cities to create affordable housing have come up against speculators who believe a one-bedroom stick apartment is a gold mine.
Housing prices continued to spike in June. That bubble could pop any day. The end of the eviction moratorium put in place at the height of the Covid-19 pandemic means millions of units might soon hit the market. At that point, the market will have to absorb a lot of capacity in a very short amount of time.
There are people warning about the bubble. Peter Boockvar says the equity of 2020's buyers could be wiped out by even a small price correction. Any rise in interest rates could trigger it.
Analysts are focusing on the first-time home buyers who would be most affected when the bubble pops. But it's being fueled by big equity funds and companies like OpenDoor.
Should Investors Buy the Dip in OPEN Stock?
There's evidence in the price of OPEN stock that public investors are on to the game. OpenDoor stock is down 13.5% from the start of the year. Since peaking in February, it has been cut nearly in half.
Investors are now paying about 4.5 times revenue for OpenDoor based on second-quarter results. But analysts at TipRanks continue to pound the table for it. Their average price target is 30% above its Sep. 7 price.
OpenDoor is supposed to be a "real estate disruptor" and the technology is valuable. Housing affordability should improve if you don't have to lose 15% of a home's value each time you move. That's 6% commissions while selling, 6% while buying and 3% for moving.
If OpenDoor's growth were the result of technology, then our Mark Hake would be right and it would be undervalued. But buying OPEN stock is no longer about the "contactless" digitalization of the economy. It's about whether the homes it's buying today will be sold for more tomorrow.
The Bottom Line on OPEN Stock
Technology is supposed to fuel deflation, not inflation. If you're buying OPEN stock, you're betting on inflation.
In its second-quarter report, OpenDoor management bragged that it held $2.7 billion in housing inventory at the end of June. It crows about buying 8,494 homes and contracts to buy 8,158 more. So long as homes keep rising in value, OpenDoor will report positive results.
But even after buying all that inventory in the second quarter, OpenDoor lost money. What happens if housing prices reverse, even a little? What happens if the incoming supply from foreclosures isn't snapped up? What happens if interest rates rise as the Fed's bond purchases are reduced?
I worry about that as a homeowner. I shouldn't have to worry about that as a tech investor.
On the date of publication, Dana Blankenhorn held no positions in companies mentioned in this article. The opinions expressed in this article are those of the writer, subject to the InvestorPlace.com Publishing Guidelines.
Dana Blankenhorn has been a financial journalist since 1978. His latest book is Technology's Big Bang: Yesterday, Today and Tomorrow with Moore's Law, essays on technology available at the Amazon Kindle store. Follow him on Twitter at @danablankenhorn.