tags:
More bull-market tomfoolery is in store for Support.com (NASDAQ:SPRT). The company has been around for over 20 years with a history of volatile revenues, low levels of profitability and losses. SPRT stock has languished in the $1 to $2 range for the last five years — at least until 2021, that is.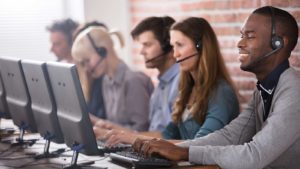 Source: Shutterstock
Support.com provides customer and technical support solutions for home-based employees. Some of the industries covered by its services include media and communication, healthcare, retail and technology. The company also offers omnichannel support programs utilizing voice, chat and self-service.
So, what changed for SPRT stock? On Mar. 22 of this year, Support.com announced that it was merging with Greenidge Generation Holdings. Here's what you should know about the deal.
SPRT Stock: The Merger Details
Greenidge owns and operates a natural-gas-powered electricity generation facility as well as integrated Bitcoin (CCC:BTC-USD) mining operations. Altogether, the company appears to be merging with SPRT to gain quicker access to the public markets compared to a traditional initial public offering (IPO). It is also after Support.com's $33 million in cash. To me, there seems to be no obvious synergies between the two companies otherwise.
In fact, the highlights provided in SPRT's press release are almost all related to Greenidge, with little mention of the benefits to Support.com's business. Some of these details include the following:
The company "expects to be the first publicly traded bitcoin mining company with a wholly-owned power plant" It also expects 2021 EBITDA "in excess of $50 million" as well as a "run rate in excess of $160 million of EBITDA by Q4 2022" The company expects a "hashrate of 1.1 exahash per second," which should also grow to 2.6 in 2022, as well as "500 megawatts […] of mining capacity by 2025, compared to 19 MW today" Upon combination, the combined entity will have more than $70 million in cash SPRT stock investors "will collectively own approximately 8%" while "Greenidge stockholders will own approximately 92%" of the combined company
On top of these predictions, though, Support.com shareholders will essentially have no voting power. More specifically, Greenidge's Class A stock given to SPRT holders will have one vote per share. Meanwhile, current pre-merger shareholders will own Class B common stock with ten votes per share for "any matters on which Greenidge shareholders are entitled to vote generally."
Lastly, the announcement states that the merger will allow for public market growth capital to propel Greenidge as it looks to replicate its integrated mining business model. Of course, this means lots of equity issuance in the coming years.
How Does Support.com Benefit?
The shareholder vote for this merger came just last week on Sept. 10. And the result? The merger was approved.
Originally, I was more concerned about the merger being voted down and not going through. That's because Support.com has a history of losses and an accumulated deficit of $209 million. The company does not have a large customer base. Moreover, most competitors in the industry are significantly larger that SPRT, with bigger and more diverse clientele. Even considering the $30 million or so on the balance sheet, SPRT stock would not be worth much at all if the merger had failed.
So, the merger being approved is a good thing, right? Well, not so fast. Approval aside, SPRT stock still fell on the announcement. More concerning to me, though, is the fact that there is no mention of how the deal will benefit Support.com's legacy business in the merger presentation.
I just don't see how this deal works out for SPRT stock investors. Plus, there hasn't even been an investor press release from the company since the announcement on Mar. 22.
The Bottom Line on SPRT Stock
This whole deal just seems like another example of modern-day bull market public shenanigans to me. It's a way to access cash and the public markets in a corporate combination that makes no business sense and offers no synergies.
Since the announcement of the merger, six complaints have been filed by individual stockholders. These were filed "against Support, the individual directors of Support and, in two of the cases, Greenidge and Merger Sub in various U.S. federal district courts."
But, complaints about the deal aside, one thing can be said for certain: now the upside for SPRT stock depends a heck of a lot more on the price of Bitcoin.
On the date of publication, Tom Kerr did not hold a position in any security mentioned in the article. The opinions expressed in this article are those of the writer, subject to the InvestorPlace.com Publishing Guidelines.
Tom Kerr has worked in the financial services industry for over 25 years. Currently he is a Senior Portfolio Manager at Rocky Peak Capital Management. Prior to that he was Chief Investment Officer and Director of Research of SGL Investment Advisors, and has served in a number of positions at other finance-related organizations. Mr. Kerr has also been a contributing writer to TheStreet.com, RagingBull.com and InvestorPlace.com. He's a CFA charterholder and obtained a B.B.A in Finance from Texas Tech University.