tags:
On the face of things, Exela Technologies (NASDAQ:XELA) might appear as a low-priced speculation play that could turn in a surprise performance down the line. Specializing in business process automation (BPA) software and intelligent workplace systems, XELA stock is tied to a relevant industry, especially once a return to normal (or somewhat normal) occurs.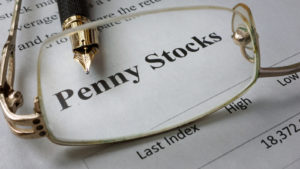 Source: Vitalii Vodolazskyi / Shutterstock.com
But chances are, that's not what most people are focusing on when they put Exela Technologies in their portfolios. Rather, XELA stock created huge buzz for its ridiculous slingshot moves upward, first in January of this year, then March and most recently in July. But it's not just the upside that has people excited but rather the mechanism.
Yes, I'm referring to the now popular tactic of people – usually driven by social media posts – gambling against short traders in the hopes of sparking a short squeeze. To be fair, this isn't a blind bed. As of the latest read (July 30), XELA stock features a short percentage of float of nearly 25%.
Generally speaking, investment experts consider anything into 10% territory or over to be a heavily bearish stock. But does that mean contrarians have a higher probability of success? As with anything in the market, it's a complicated narrative.
Be Cautious with XELA Stock
Given that so much has changed in the financial realm since the novel coronavirus pandemic became our everyday reality, I find tremendous value in reading analyses from the pre-Covid era. Coincidentally, I found a gem by Justin Lahart of The Wall Street Journal. First, Lahart explains the short-selling phenomenon better than anybody.
"Shorts" take on big risks when they bet against a stock. The mechanics of what they do—selling borrowed shares on the belief they can buy them back at a much lower price later on, pocketing the difference—puts a limit on how much they can make. After all, a stock can't go below zero. But there's no upper limit on how high a stock can go—or thereby the losses incurred if a trade goes the wrong way.
This is particularly true when it comes to any stock targeted by a crowd of short sellers. If the stock shoots higher, the shorts will en masse seek to limit their losses by repurchasing the shares they borrowed and sold. And that, of course, can make the stock shoot higher still, making losses even worse—a "short squeeze."
For XELA stock, the question becomes, can you trade against the bears in order to induce a short squeeze? Lahart has an answer and you might not like what the journalist has to say.
Traders occasionally buy shares heavily targeted by shorts in hopes of making a quick gain on such short squeezes. History suggests, though, that this often isn't a good idea. The number of Enron shares sold short, for example, swelled before the energy trader filed for bankruptcy in December 2001.
Lahart then goes on to state that shorting is a multidimensional craft – something that I've mentioned before. It's not just about the short percentage of float but the short ratio or the days to cover.
For XELA stock, the short ratio is only 0.06, which means that the bears can quickly cover their position based on average trading volume.
Time to Give Up on Exela?
As a high-risk, high-reward opportunity, you don't want to count out XELA stock, especially in this environment. Although the likelihood of another massive swing higher may be low, the probability is not zero.
Moreover, it's important to note that even if the short ratio is an incredibly small number, the high short percent of float suggests that XELA could be vulnerable to a quick squeeze. Ultimately, though, if I were to gamble on this company, it'd be more for the underlying business than the contrarian trading mechanism.
The more I assess the experiment with work-from-home initiatives, the more I'm convinced that most companies will recall their workers. Why? I'd encourage anyone interested in this topic to read this excellent article by The Guardian. In it, contributor John Naughton explains that simple tasks that could be accomplished through a quick chat in the hallway now take email chains and teleconferences.
In other words, working from home is unproductive. And unproductivity costs companies money. Therefore, we should have a normal-ish corporate office environment over the next few years and that could benefit Exela's BPA services.
But as I said before, it's a very risky trade. Act accordingly.
On Penny Stocks and Low-Volume Stocks: With only the rarest exceptions, InvestorPlace does not publish commentary about companies that have a market cap of less than $100 million or trade less than 100,000 shares each day. That's because these "penny stocks" are frequently the playground for scam artists and market manipulators. If we ever do publish commentary on a low-volume stock that may be affected by our commentary, we demand that InvestorPlace.com's writers disclose this fact and warn readers of the risks.
Read More: Penny Stocks — How to Profit Without Getting Scammed
On the date of publication, Josh Enomoto did not have (either directly or indirectly) any positions in the securities mentioned in this article. The opinions expressed in this article are those of the writer, subject to the InvestorPlace.com Publishing Guidelines.
A former senior business analyst for Sony Electronics, Josh Enomoto has helped broker major contracts with Fortune Global 500 companies. Over the past several years, he has delivered unique, critical insights for the investment markets, as well as various other industries including legal, construction management, and healthcare.