tags:
Cambridge, Massachusetts-based cancer researcher Sesen Bio (NASDAQ:SESN) has had an action-packed August, to say the least. SESN stock has been a short-term trader's paradise due to its volatility, but what do serious investors think?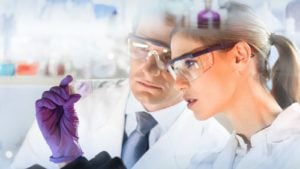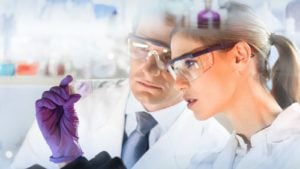 Source: Shutterstock
First of all, volatility should be expected if you're planning to hold low-priced biotechnology stocks. These stocks will move around quickly, but that doesn't mean they won't provide gains in the long run.
That being said, it's understandable if some folks are skittish about SESN stock. After all, the share price tumbled not too long ago.
At first glance, you might view the stock as a falling rock. Yet a deeper dive into the details could provide some hope of a rebound, and even reveal a prime buying opportunity.
SESN Stock at a Glance
For much of the past 12 months, SESN stock stubbornly clung to the $4 area. Due to the sideways price action of the stock, there wasn't much chatter about Sesen Bio on financial message boards.
Things started to get interesting, however, in mid-August 2021 as the share price started climbing. By midday Aug. 13, it looked like the stock was about to break above $6.
Then, in the final hours of the regular trading session, a trap door was opened and SESN stock plummeted as low as 70 cents.
That occurred on a Friday, so investors had to wait nervously until Monday, Aug. 16, to find out what would happen next.
Thankfully, there was some price improvement during the next couple of trading sessions.
By the time the market closed on Aug. 17, SESN stock had retraced back up to $1.51. That's nearly a doubling of the price from the bottom, but still a far cry from the prior peak.
If the stock continues to stabilize, then risk-tolerant investors might consider accumulating some Sesen Bio shares. Please exercise caution in your position sizing, though, since this is definitely a stock that's prone to rapid price moves.
An Unanticipated Rejection
In just about any area of life, rejection is hard to take. And financially speaking, when a biotechnology company gets a rejection from a major regulatory agency, it can be absolutely brutal.
Let's start with the basics before diving into the details. Sesen Bio specializes in developing fusion protein therapeutics to treat cancer patients.
The company's lead program, Vicineum (oportuzumab monatox), is in the follow-up stage of a Phase 3 registration trial for the treatment of BCG (bacillus Calmette-Guérin)-unresponsive non-muscle invasive bladder cancer (NMIBC).
Back in February, the U.S. Food and Drug Administration (FDA) accepted Sesen Bio's filing of a Biologics License Application (BLA) for Vicineum to treat BCG-unresponsive NMIBC.
Moreover, the FDA granted the application Priority Review with a target PDUFA (Prescription Drug User Fee Act) date of Aug. 18, 2021.
So, everything seemed to be going according to plan. What could possibly go wrong?
Bad News, and a Glimmer of Hope
Just a few days prior to the target PDUFA date, Sesen received a Complete Response Letter from the FDA concerning the BLA for Vicineum.
A Complete Response Letter sounds like a good thing, right? Well, not necessarily.
This particular Complete Response Letter basically stated that the FDA cannot approve the treatment in its present form.
The letter also reportedly offered recommendations specific to "additional clinical/statistical data and analyses" as well as "Chemistry, Manufacturing and Controls (CMC) issues pertaining to a recent pre-approval inspection and product quality."
Obviously, this is not what Sesen Bio's stakeholders wanted to hear.
Vicineum had received fast-track designation by the FDA as far back as 2018, so this latest development represents a setback on the regulatory path.
Nevertheless, Sesen Bio President and CEO Thomas Cannell isn't throwing in the towel. His company intends to "work closely with the FDA to understand next steps."
More specifically, Sesen Bio plans to request a Type A meeting with the FDA "as soon as possible."
And bear in mind, now that SESN stock has already priced in the disappointing news, any good news could give the stock a huge boost.
The Takeaway on SESN Stock
This is only a rejection of Vicineum in its present form. There's a possibility that the treatment could be modified to meet the FDA's requirements.
SESN stock took a hit, but it may be already stabilizing as the market absorbs the disappointing news.
With that, there's the potential for a sharp rebound. One positive development could send the share price much higher, so there's no need to give up hope for Sesen Bio.
On Penny Stocks and Low-Volume Stocks: With only the rarest exceptions, InvestorPlace does not publish commentary about companies that have a market cap of less than $100 million or trade less than 100,000 shares each day. That's because these "penny stocks" are frequently the playground for scam artists and market manipulators. If we ever do publish commentary on a low-volume stock that may be affected by our commentary, we demand that InvestorPlace.com's writers disclose this fact and warn readers of the risks.
Read More: Penny Stocks — How to Profit Without Getting Scammed
On the date of publication, neither Louis Navellier nor the InvestorPlace Research Staff member primarily responsible for this article held (either directly or indirectly) any positions in the securities mentioned in this article.
Louis Navellier, who has been called "one of the most important money managers of our time," has broken the silence in this shocking "tell all" video… exposing one of the most shocking events in our country's history… and the one move every American needs to make today.