tags:
There's no denying that Ocugen (NASDAQ:OCGN) wasn't the first to market with a Covid-19 vaccine. Still, when vaccine stocks were all the rage in 2020, the OCGN stock price flew to the skies.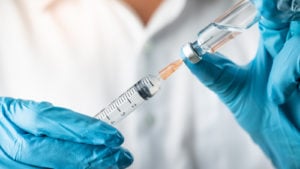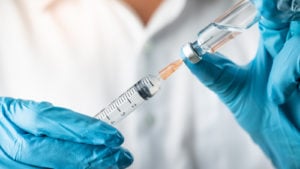 Source: shutterstock.com/PhotobyTawat
Then, the share price shot even higher in early 2021. The rally might have been precipitated by the folks who use Reddit and other social media platforms.
I won't claim that OCGN stock is a perfect investment or something that anyone should make 100% of his or her portfolio. It's a volatile asset, so investors should only spend a small amount of money on it.
With that warning in mind, we can identify an excellent trading setup for investors who are looking to buy Ocugen's shares. On the other hand, in order to justify a long-term investment in the stock. it's important to look for new developments on the regulatory front that will affect Ocugen.
A Closer Look at OCGN Stock
Ocugen's outlook was quite different in December 2020. At that time, OCGN stock was trading at around 30 cents.
Don't bother trying to get the stock anywhere near that price today. By the end of 2020, the share price was nearly $2, and in February 2021, it popped to around $16.
As I alluded to earlier, social media-oriented traders might have had something to do with that moon shot. They might have also been a factor in the rally of OCGN stock to the same $16 resistance level in early May.
Today the stock is changing hands for around $7.70. meaningfully above $7, which has been a longtime support level for the shares.
For those who happen to own the stock when it shoots up to $16, it's not a bad idea to take profits at that resistance level. After all, no one has ever gone broke by taking profits, right?
It's Not the End of the Road for Ocugen
Just to review, Ocugen's Covid-19 vaccine candidate is known as Covaxin. The company is developing this drug for the North American market with a partner called Bharat Biotech.
In the biotech world, regulatory approvals can make or break a company. They can also cause a stock to soar or tank.
The owners of OCGN stock are acutely aware of that dynamic.
The company's share price declined sharply after Ocugen issued a press release on June 10, declaring that it would no longer pursue an emergency use authorization (EUA) from the FDA for Covaxin.
This wasn't the end of the road for Ocugen and Covaxin, though. Apparently, the company now plans to seek full approval from the FDA for its Covid-19 vaccine candidate.
That's encouraging, but some time has passed since June 10. OCGN stock might be in a great place on a technical level, but surely its owners are hoping for a regulatory update.
Progress Is Needed
On Aug. 6, Ocugen released a much-anticipated business update.
Unfortunately, the company did not generate any revenue in Q2.
In fact, Ocugen posted a quarterly net loss of $25,952,000, or 13 cents per share.
On the other hand, the company reported having cash and cash equivalents of $115.6 million as of June 30.
So at least the stakeholders can celebrate Ocugen's decent financial position.
Additionally, they should be glad that Health Canada accepted Ocugen's application for the approval of Covaxin.
Turning back to the U.S., however, Ocugen did not make much progress:
"Discussions with the U.S. Food and Drug Administration are ongoing, and the Company is still proceeding with a strategy focused on the agency's requested Biologics License Application pathway and determining what data requirements and U.S.-based clinical trials will be required to support such submission."
The Bottom Line
Without substantial progress in getting Covaxin fully approved in the U.S., the company's investors might not be willing to wait around much longer.
Granted, OCGN stock appears to be trading at a favorable price point.
Is that, by itself, a good enough reason to buy the stock now?
I'd say that investing a very small amount in the shares would be appropriate. And hopefully, a game-changing announcement will happen sooner rather than later.
On the date of publication, David Moadel did not have (either directly or indirectly) any positions in the securities mentioned in this article. The opinions expressed in this article are those of the writer, subject to the InvestorPlace.com Publishing Guidelines.