I was recently underwater on my latest investment in Intel (NASDAQ:INTC). But rather than sell my shares of INTC stock, I doubled down.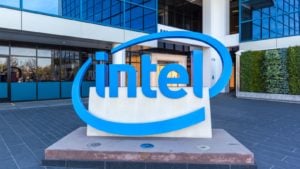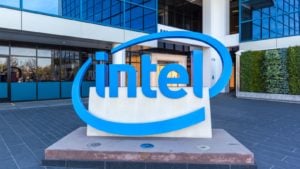 Source: JHVEPhoto / Shutterstock.com
While I love my shares in Nvidia (NASDAQ:NVDA) and Taiwan Semiconductor (NYSE:TSM), I refuse to believe the conventional wisdom that Intel is a dead parrot.
This is a chip company selling at less than 12 times earnings. It pays a dividend yielding 2.6%. It just reported quarterly earnings of $5.1 billion, or $1.24 per share, on revenue of $19.6 billion. That's more than 20 cents of every dollar hitting the net income line.
Intel's performance looks bad only compared to other semiconductor companies. Advanced Micro Devices (NASDAQ:AMD) has delivered twice Intel's capital gains in 2021. Even Texas Instruments (NASDAQ:TXN) has done better.
But I'm not buying for yesterday. I'm buying for tomorrow.
The President's Bet on Intel
If President Joe Biden's Administration is betting big on any U.S. company, it's Intel.
The Administration pledged $50 billion for semiconductors as part of its Build Back Better plan. That money is meant to not only end the current chip shortage, but to ensure future semiconductors are made in America.
As a U.S.-based chip manufacturer, Intel will likely be one of the primary recipients of those funds. It's putting $20 billion into two new Arizona fabrication plants and is looking for a U.S. site on which it will spend $100 billion over the next decade.
CEO Pat Gelsinger insists he can match the ultraviolet innovations of Taiwan Semiconductor, which will soon produce chips with circuit lines just three nanometers apart. In the meantime, he'll take all their extra production.
He's also talking up a new "angstrom" era starting in 2024. An angstrom is one-tenth of a nanometer. The new technology that will come with this era is dubbed the RibbonFET and is Intel's first new transistor technology since 2011.
Against All Odds, INTC Stock May Still Be a Winner
Gelsinger has admitted to China's cost advantages. It will cost twice as much to build chips in the U.S. as it would to build them there. It's why companies that just design chips, like Nvidia and AMD, are worth more than those that make them.
Moore's Second Law holds that while chips get cheaper over time, the process of making them gets more expensive. Gelsinger is building in the U.S. anyway, hoping government support will allow the company to be competitive.
Intel is continuing to lose market share in the data center to AMD, but it's not losing its lead. It will still surpass a 30% share by the end of 2021, which is twice the share AMD can expect in the same timeframe.
Despite efforts by Amazon (NASDAQ:AMZN) and other Cloud Czars to build their own chips, semiconductors are still niche products. Data center revenue for the most recent quarter was just behind that of 2020, when the pandemic saw cloud spending spike.
What the Bulls and Bears See in INTC Stock
Analysts remain unimpressed. They say Intel's second quarter revenue was no better than it was a year ago. INTC stock fell after earnings were released. Seven of the 27 analysts following Intel at TipRanks now say you should sell it. InvestorPlace contributor Tyler Craig agrees.
Bears are seeing AMD's continued gains in revenue and market share and believe chip-making remains a losing proposition. Intel is offering "flowery promises," but after watching AMD stock out-gain Intel for a decade, they're sticking with what works.
Until recently, I was a notable Intel bear. I was especially hard on former CEO Brian Krzanich, who was finally let go after he was found to be in a relationship with an employee. Among several actions he took ranging from questionable to downright criminal, he stripped Intel of its top executives which hindered its growth.
I thought Krzanich's successor, Robert Swan, was in over his head. But to Swan's credit, he did recruit Gelsinger, who is a different cat. He's getting the band back together. When it's hitting on all cylinders, Intel is the mightiest manufacturing machine America has ever seen.
On the date of publication, Dana Blankenhorn held long positions in INTC, NVDA, TSM and AMZN. The opinions expressed in this article are those of the writer, subject to the InvestorPlace.com Publishing Guidelines.
Dana Blankenhorn has been a financial journalist since 1978. His latest book is Technology's Big Bang: Yesterday, Today and Tomorrow with Moore's Law, essays on technology available at the Amazon Kindle store. Follow him on Twitter at @danablankenhorn.