tags:
The meme stock that started it all, GameStop (NYSE:GME) went from a largely forgotten strip mall retail outlet to one of the most discussed topics on Wall Street. While the underlying business is very much suspect, GME stock has delivered unfathomable gains. Over the trailing year, shares are up more than 4,000%, with speculators seeking more.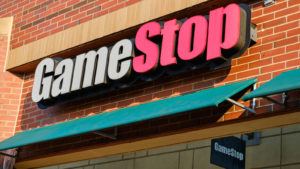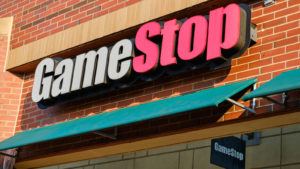 Source: quietbits / Shutterstock.com
But could lightning strike again when it's already struck at least three other times? Initially, the prospects seem rather dim due to clearly declining fervor. However, with shares on their way up again, it's worth taking another look at GME stock to decipher its moves.
The Secret Ingredient Behind GME Stock's Rise
GME stock catapulted into the mainstream consciousness when shares jumped from $20 to more than $347 in a few weeks. Its next jump saw shares rise from $45 to $265.
After a relatively long period of consolidation, GME stock enjoyed another sizable rally from around $170 to a little more than $302. Though 78% profits are nothing to scoff at, they're nothing compared to a 17-fold profit rocket ship or even a 6-fold profit. In other words, GameStop's extreme trough-to-peak rallies are declining sharply in magnitude.
But given consistently strong enthusiasm, what could be driving its eroding performance? Obviously, you must factor in the law of large numbers. Basically, bigger numbers require more "energy" to move. But fundamentally, Entrepreneur Editor in Chief Jason Feifer may have hit on something.
In the article, Feifer went into details on a theory posited by Hamza Mudassir, a disruption researcher. Mudassir believes a generation that grew up playing multiplayer video games like World of Warcraft was better able to coordinate trading efforts on social media. Young people already know how to accomplish decentralized cooperation to achieve a goal. Logically, it stands to reason they could cooperate for another goal — like making money on Wall Street.
It's a fascinating theory because when you think about it, Wall Street's most prominent figures were caught completely off-guard. Now we know why.
GME Stock and the Potential Curse of Boredom
Still, Feifer asks a question regarding the apparent transferring of skills from video games to driving up GME stock: "Is this a good thing or a bad thing?"
As the author explores the various nuances of the meme stock phenomenon, he acknowledges that the video game theory is mesmerizing. Feifer states:
"If so, well, the GameStop saga maybe wasn't the most productive use of that skill—but it'll surely presage many more impressive and powerful and surely productive things to come. (Even the American Psychological Association acknowledges this: 'Video game play may provide learning, health, social benefits.')"
In addition to that, the theory may be an apt comparison for another reason. Studies have indicated that video games trigger the release of dopamine, which is known as the brain's "feel good" neurotransmitter.
Most importantly in this context, dopamine drives a person's interest and focus. That being the case, it's possible that meme traders have a similar experience with the thrill of big gains from GME stock.
Earlier on in the GameStop narrative, the equity unit didn't disappoint. But as more people climbed onboard (and thus imposed the law of large numbers), it became more difficult for GME stock to sustain its extreme prior momentum. Subsequent gains in its shares were less exciting and less able to hold traders' attention.
In its most recent rise, profits were significantly lower than prior peaks. I mean, a 78% profit is nothing to scoff at — but mathematically, we're talking about a 1.78x move. That's nothing compared to even its previous 6x profit move, and may not be enough to keep meme traders engaged with GME stock.
The Inevitable Exit?
As I've explained in prior articles, I own some GME stock. However, I sold more than my fair share and then some when it became profitable. Basically, I'm playing with house money.
While I'm not going to suggest that this might happen, the circumstances don't look so hot for GME stock. Without 17-fold gains, it's hard to believe the meme traders will stick around with more exciting opportunities out there.
If GameStop's original supporters leave, I'm not sure where that leaves the business — but I'd imagine it's not a good place, as the bears will finally have their way with GME stock. Indeed, the bearish position probably makes a lot of sense now that the tables appear to be turning.
Thomas Yeung is an expert when it comes to finding fast-paced growth opportunities on Reddit. He recommended Dogecoin before it skyrocketed over 8,000%, Ripple before it flew up more than 480% and Cardano before it soared 460%. Now, in a new report, he's naming 17 of his favorite Reddit penny stocks. Claim your FREE COPY here!
On the date of publication, Josh Enomoto held a long position in GME. The opinions expressed in this article are those of the writer, subject to the InvestorPlace.com Publishing Guidelines.
A former senior business analyst for Sony Electronics, Josh Enomoto has helped broker major contracts with Fortune Global 500 companies. Over the past several years, he has delivered unique, critical insights for the investment markets, as well as various other industries including legal, construction management, and healthcare.