tags:
ExxonMobil (NYSE:XOM) stock is caught between a rock and a hard place. Even if the company ignores its current challenges posed by the pandemic and a multitude of other factors, it has to decide the answers to two important questions: Where is the energy sector headed, and how will it react to the changes in the space?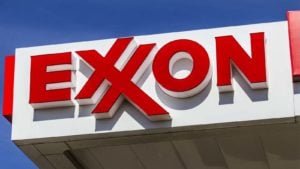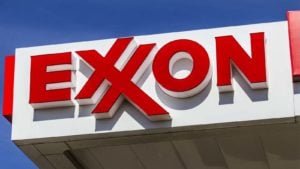 Source: Jonathan Weiss / Shutterstock.com
It is clear from the market's reaction to Exxon's recent earnings that investors are no longer solely judging it based on its financial results.
Unimpressive Earnings
In short, ExxonMobil reported very strong Q2 results, capping a very good first half of 2021. However, the market has not responded favorably to its Q2 performance, as its share price has slipped slightly since the news was released.
The energy market is arguably as turbulent as it has ever been. So it's difficult to say that the market has punished XOM stock specifically. Indeed, the sector has been slumping recently. The optimist sees a rebound ahead, while the pessimist detects signs of greater trouble.
ExxonMobil, like all energy companies, is still dealing with the pandemic. That's part of the reason that its recent earnings report was impressive. In Q1 of 2020, which was only slightly affected by the pandemic, ExxonMobil posted $56.16 billion of revenues. A year later, still in the thick of the pandemic, the company posted $59.147 billion of sales. That's a 5.3% increase under arguably more difficult circumstances.
Since Q2 of 2020 was disastrous for Exxon Mobil, it's not worthwhile to compare the company's performance last quarter with its earnings during the same period a year earlier.
But the company's Q2 'results were excellent compared with its Q1 earnings. ForQ2, the oil giant's sales climbed 14.5% versus Q1 to $67.7 billion . Its Q2 net income came in at $4.7 billion, up from $2.8 billion in Q1.
So why isn't the market more bullish on XOM stock? Shouldn't investors be rushing to buy it?
The answer is complicated because ESG concerns are playing a much greater role in the stock market than in the past. That is very evident in Exxon's approach to strategic issues.
Net Zero?
Shortly after ExxonMobil released its earnings, The Wall Street Journal published an article about ExxonMobil and its strategy of dealing with carbon emissions.
The thrust of the article is that the company is weighing making a promise to reduce its carbon emissions to net zero by 2050.
ExxonMobil's European rivals have been much quicker to adopt net zero carbon emissions targets. Back in March of 2020, ExxonMobil CEO Darren Woods dismissed such pledges as a "beauty competition."
But ExxonMobil now has three new members on its board who represent an activist hedge fund. As a result, the company is facing renewed pressure to invest in clean energy.
Moreover, ESG investing is gaining steam, and oil giants like ExxonMobil have decisions to make that may change the course of their businesses. Uncertainties about the future course of these companies is causing investors to be hesitant about buying their stocks.
The Bottom Line on XOM Stock
As shown by its recent earnings, ExxonMobil has proven that it can make money in the toughest of circumstances. But its management also has to decide the strategic course that the company should take, since its strong financial results are beginning to sway investors less and less.
I think that it is a good time to invest in XOM stock now because the shift away from oil can't happen overnight, and investors will realize that ExxonMobil is a strong operator despite its longer-term issues. Nevertheless, the company has tough decisions to make.
On the date of publication, Alex Sirois did not have (either directly or indirectly) any positions in the securities mentioned in this article. The opinions expressed in this article are those of the writer, subject to the InvestorPlace.com Publishing Guidelines.