Exela Technologies (NASDAQ:XELA) is a Texas-based global business process automation company that came into being after a 2017 tie-up of three companies. Although the company is debt-laden, XELA stock is up an astounding 49% in the last three months. Investors are therefore sitting up and taking notice.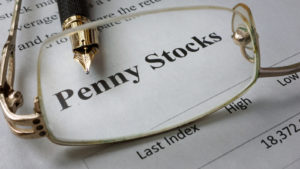 Source: Vitalii Vodolazskyi / Shutterstock.com
Exela provides a range of IT services, "including workflow automation, digital mailrooms, attended and un-attended cognitive automation, print communications, and payment processing." Considering its tech-heavy profile, I am not surprised Reddit traders are taking an interest. But there is another major reason why you should keep an eye out for this one.
XELA stock has a very high short interest ratio. Near the end of July, approximately 8.7 million of its 59 million shares outstanding were being held short. This represented 37% of the 23 million shares that usually trade. This was enough to lead to a short squeeze, with XELA stock skyrocketing to $4.34 a share in mid-July.
As we have seen in other instances, Redditors made their money and then moved onto the next trade. As I write this, shares are changing hands for $2.56 apiece.
Now, is another short squeeze out of the question. With the short percentage of float at almost 25%, there is every chance it could happen. Apart from this, there really isn't anything major that sticks out, which would lead me to believe this is a short-term trade at best.
7 Dividend Aristocrat Stocks to Buy in September for Gains and Stability
The recent earnings report confirmed there is a lot of legwork left. And as my colleague Thomas Niel notes, Exela's businesses have low margins. Considering all these factors, I will want to stay away at this stage. Unless fundamentals get better, this is purely a gamble on the short squeeze or momentum.
The Positives For XELA Stock
Exela provides business process automation for more than 4,000 customers in 50 countries, mostly small- and medium-sized businesses. The company can deliver a better return on assets, lower profit volatility, greater flexibility, and higher scale-driven cost savings considering its asset-light model. Moreover, Exela believes it has a total addressable market of over $207 billion.
We also have several quarterly reports to make up our minds whether XELA is progressing in the right direction. Remember, the company is a loss-making enterprise. However, the good thing is that the loss is narrowing.
In its most recent quarter, the company reported operating income for the second quarter of $25.4 million, compared with an operating loss of $5.1 million a year ago. The company revealed that year-to-date net debt had decreased by $140 million. Although Exela's net debt on June 30 was $1.4 billion, it's still a step in the right direction.
From a liquidity standpoint, as of June 30, Exela had over $205 million of cash and cash equivalents. Granted, most of this capital came from issuing stock under its at-the-market offering program. In total, the company has raised $223.9 million in gross proceeds year to date through Aug. 6 under three equity offerings. But investors will undoubtedly be happy the proceeds are being used to pare down debt.
Questions Regarding the Future
Exela Technologies certainly has a few things going for it. The company is operating within a fast-growing sector. It has an asset-light model. And, most importantly, it has a high short ratio, which Redditors will target. But that doesn't change the fact that this company is still unprofitable and saddled with enormous debt.
This debt is due to mature in two years. Given the interest expense and the reduction in the top line, analysts and investors are worried that the company might be in for tough times. The targeted $25 million permanent reductions in annual debt service will help. But it's simply not enough when dealing with such a massive debt figure.
Only Play With the Money You Can Afford to Lose
Reddit has rescued several companies this year. That will not change anytime soon. Whether hedge funds like it or not, r/WallStreetBets is here to stay and will continue to impact the stock prices substantially. So, in this environment, you can never say another short squeeze will not occur.
We have repeatedly seen this happening with companies like GameStop (NYSE:GME) and AMC Entertainment (NYSE:AMC). Hence, there is every chance that it could happen again.
Under these circumstances, if you are the kind of investor that fancies a bit of risk, you can make money by timing your exit and entries with XELA stock. But if you are the kind to hold for a long time, this company will probably not interest you at this point.
On Penny Stocks and Low-Volume Stocks: With only the rarest exceptions, InvestorPlace does not publish commentary about companies that have a market cap of less than $100 million or trade less than 100,000 shares each day. That's because these "penny stocks" are frequently the playground for scam artists and market manipulators. If we ever do publish commentary on a low-volume stock that may be affected by our commentary, we demand that InvestorPlace.com's writers disclose this fact and warn readers of the risks.
Read More: Penny Stocks — How to Profit Without Getting Scammed
On the publication date, Faizan Farooque did not have (either directly or indirectly) any positions in the securities mentioned in this article. The opinions expressed in this article are those of the writer, subject to the InvestorPlace.com Publishing Guidelines.
Faizan Farooque is a contributing author for InvestorPlace.com and numerous other financial sites. Faizan has several years of experience in analyzing the stock market and was a former data journalist at S&P Global Market Intelligence. His passion is to help the average investor make more informed decisions regarding their portfolio. Faizan does not directly own the securities mentioned above.