The retail trading frenzy breathed new life into Australian undergarment company Naked Brands International (NASDAQ:NAKD). NAKD stock was popular among meme stock traders, which drove its price higher earlier this year.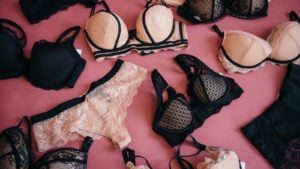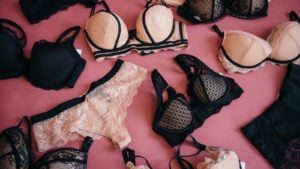 Source: Shutterstock
It took advantage of the opportunity and generated a truckload of cash by selling its shares. It now has the funds to focus on its turnaround strategy, but things are unlikely to change much.
NAKD stock shot up as high as $3.40 during the height of the meme stock phenomenon. Despite selling off considerably, the stock has grown more than 200% since the beginning of the year. Naked Brands used its newfound cash balance to eliminate its debt, placing it in a great position to acquire other e-commerce businesses.
It sold off its brick-and-mortar operations in April and has now evolved into an e-commerce business. Naked has also stepped up its hunt for value-creating merger targets. However, there are multiple reasons why its turnaround might never come to fruition.
A Tough Road Lies Ahead for NAKD Stock
Naked Brands plans to compete with the who's-who in the online intimate apparel industry after its transition. It will be up against upstarts such as Pepper, CUUP, Parade and Skims. These companies have incredible online engagement and social media followings, which are imperative to survive in the e-commerce sphere.
Moreover, NAKD is becoming a pure-play e-commerce company at an inopportune time. Covid-19 was a major catalyst for growth in the e-commerce sector. NAKD brands is a latecomer to the transition, which means it will take a lot of time to cement its positioning. Customer acquisition costs will be high, which means that customer retention will be challenging.
Naked Brand's operational plan essentially revolves around using its cash from recent shareholder dilutions to buy out other companies. Without an acquisition, it doesn't seem to have a viable plan to become profitable and justify its current valuation.
Its leadership is a bit of a head-scratcher as well. Its top-level hierarchy is all men, despite the company's focus on women's intimate apparel. The new-age customer cares about these aspects of a company, which is indicative of the recent changes in the fashion industry.
Pandemic-Led Tailwinds Are Fading
The glaring issue that Naked Brands faces now is that the boosts from coronavirus-driven online sales are fading fast. 2020 was an incredible year for e-commerce, with global revenues rising to 32%.
In contrast, this year's e-commerce revenues are expected to rise by only 18.3%. Hence, the company is likely to encounter a steep drop in online sales. Moreover, cost per acquisition is expected to rise for Naked Brands, which will impact its profitability.
Furthermore, its online business isn't that huge to begin with. Pro forma revenues for its Bendon divestiture for fiscal 2021 were at roughly $17 million. On the flipside, Victoria's Secret's (NYSE:VSCO) online segment, L Brands, generated a massive $2.2 billion in revenues.
Moreover, the Naked Brands online business isn't growing. Sales growth has been in the negative since the third quarter of 2017. Despite the novel coronavirus pandemic providing a strong tailwind for e-commerce businesses, it did little to reverse Naked Brand's fortunes.
The Bottom Line on NAKD Stock
NAKD stock became a hit with the Reddit trading crowd and has done well to fortify its balance sheet. It's now debt-free and has evolved into a pure-play e-commerce business.
Unfortunately, there are several loopholes in its turnaround strategy, so it is unlikely things will change significantly for the company. The pandemic-led tailwinds are fading quickly and will impact growth in its online business. Hence, NAKD stock is an unappealing investment with a murky outlook.
On Penny Stocks and Low-Volume Stocks: With only the rarest exceptions, InvestorPlace does not publish commentary about companies that have a market cap of less than $100 million or trade less than 100,000 shares each day. That's because these "penny stocks" are frequently the playground for scam artists and market manipulators. If we ever do publish commentary on a low-volume stock that may be affected by our commentary, we demand that InvestorPlace.com's writers disclose this fact and warn readers of the risks.
Read More: Penny Stocks — How to Profit Without Getting Scammed
On the date of publication, Muslim Farooque did not have (either directly or indirectly) any positions in the securities mentioned in this article. The opinions expressed in this article are those of the writer, subject to the InvestorPlace.com Publishing Guidelines.
Muslim Farooque is a keen investor and an optimist at heart. A life-long gamer and tech enthusiast, he has a particular affinity for analyzing technology stocks. Muslim holds a bachelor's of science degree in applied accounting from Oxford Brookes University.