tags:
Pinterest (NYSE:PINS) stock still looks very undervalued even though it has fallen 29.5% from a recent high close of $80.29 on July 6. This is based on the company's recent earnings and the fact that it produced significant free cash flow (FCF). At a closing price of $56.59 on Sept. 3, PINS stock is still worth at least 43.4% more at $81.15 based on my revised calculations of its FCF earnings power.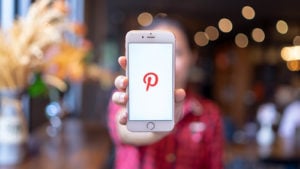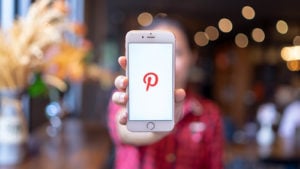 Source: Nopparat Khokthong / Shutterstock.com
On July 29, Pinterest reported its financials for the quarter ending June 30, including surging revenue, up 125% year-over-year (YoY). Moreover, its earnings and adjusted EBITDA (earnings before interest, taxes, depreciation and amortization) were positive compared to negative figures last year.
However, as readers of my articles are very aware, I like to focus on FCF. This is because this is the cash earnings that don't include all the accounting accruals and non-cash items that GAAP earnings require. FCF also deducts both working capital changes in cash ad also all the company's capital expenditures (capex). As a result, FCF reflects the amount of cash that the company actually throws off in its operations, at least before dividends and debt payments.
Estimating Pinterest's Free Cash Flow
In July I wrote about Pinterest's astounding free cash flow produced during Q1: "it generated $269.3 million in free cash flow on sales of just $485.2 million. That means its FCF margin was an astounding 55.5% for the quarter." I didn't think this high margin would last so I lowered my estimate by 20% to 44% of sales for my estimate for the year.
In Q2 the company made $102.7 million in FCF. This can be seen from its Condensed Consolidated Statement of Cash Flows on page 17 of the Q2 shareholder's letter. That shows that Pinterest made $375.393 million in Net Cash Provided by Operating Activities for the six-month period to June 30. After deducting $3.428 million in capex spending, the FCF for the six-month period was $371.965 million. So deducting the $269.3 million in FCF from Q1 means that the Q2 FCF was $102.665 million. This represents an FCF margin of 16.7%. That was much lower than the Q1 FCF margin of 55.5%.
However, over both quarters that works out to an FCF margin of 36.1%. To be even more conservative, I calculated that the FCF margin over the past three quarters was 26%. I didn't use four quarters, since the company only turned FCF positive in the past three quarters.
Based on this we can estimate its full-year FCF using sales estimates for 2021 and 2022. For example, analysts now forecast sales of $2.62 billion for 2021 and $3.45 billion for 2022. Therefore, FCF could reach $681.2 million this year and $897 million next year.
Pinterest Stock's Value Using FCF Yield
If we apply a 2% FCF yield to Pinterest's 2022 FCF estimate, we can derive one measure of its value. Dividing $897 million in FCF by 0.02 produces a target market cap of $44.85 billion. This is 22.9% over today's market value of $36.48 billion.
Moreover, given that we took a conservative view on FCF, we can raise our FCF yield metric to 1.5%. Dividing $897 million by 1.5% produces a higher target market cap of $59.8 billion. That represents a potential upside of 63.9% over today's market value.
As a result, if we split the difference, the minimum estimated market value will be $52.325 billion, or 43.4% over today's market cap. That implies that PINS stock could be worth 43.4% more than the Sept. 3 price of $56.59, or $81.15 per share.
What To Do With PINS Stock
This is lower than my previous target price of $119.81 mainly because I had used a much higher FCF margin, 44%, to estimate its FCF going forward. My estimate here of $81.15 uses a lower 26% FCF margin. I feel more comfortable with this, mainly because the Q1 FCF included a large one-time working capital inflow that may not occur anytime in the future.
Nevertheless, this estimate is still 43% over today's price, assuming that analysts forecast for revenue next year come to pass. That is a very good return for most investors. First-time investors in PINS stock may want to begin acquiring a toe hold stake. They may have to average down in the stock over time. But investors can be assured that the powerful FCF that Pinterest generates will push the stock higher.
On the date of publication, Mark R. Hake did not hold a position, directly or indirectly, in any security mentioned in the article. The opinions expressed in this article are those of the writer, subject to the InvestorPlace.com Publishing Guidelines.
Mark Hake writes about personal finance on mrhake.medium.com and runs the Total Yield Value Guide which you can review here.