Chinese internet search and online marketing giant Baidu (NASDAQ:BIDU) stock is a flip of the coin.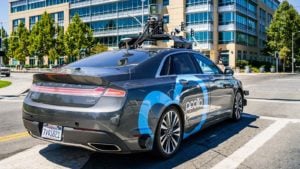 Source: Sundry Photography / Shutterstock.com
On the one hand it's fundamentally worth much more than it currently trades for. There's a clear buy-the-dip opportunity present. Of course, any investors who currently do so are certainly aware of the broader context of such an investment.
The Chinese government is on a crackdown spree that seeks to rein in power across disparate industries within the country and further centralize its grip on information.
That threat has brought prices way down throughout 2021, and it's also the source of the current opportunity. It's a 50/50 coin flip and a double edged sword.
That said, it's very hard to bet against Baidu based on the fundamental value of the company. Chinese internet companies are going to become more competitive soon. That's probably a good thing for Baidu and BIDU stock.
Competition and Links
Chinese internet companies are famously anti-competitive. Most readers will be aware that part of the reason the Chinese government fined Alibaba (NYSE:BABA) a record $2.8 billion in April was that it prohibited merchants from selling on JD.com (NASDAQ:JD) at the same time.
But anti-competitive behavior is also common across many Chinese internet companies. It has long been a problem for Chinese consumers: "In 2018, when ByteDance's short-video platform Douyin started growing in popularity, many users realized they couldn't directly click through to Douyin links that were shared on Tencent's ubiquitous WeChat messaging platform. Consumers also can't smoothly open links from Alibaba's e-commerce platforms, such as Taobao and Tmall, from within WeChat."
The problem came to a head recently when leading Chinese internet companies including Baidu were called into a meeting with Chinese officials recently. They quickly acquiesced.
It shouldn't surprise anyone to know that these companies are fully onboard with Chinese officials' order to stop blocking links from one another.
Their share prices have been beat down throughout 2021. The might of the Chinese government in relation to private enterprise is becoming clearer and clearer. The previous era of freer reign is over.
That may be concerning to some, but it also means that there is more clarity now than months prior. Baidu will be more competitive and as long as it plays ball with the government, its share price should rise.
Ground to Gain
BIDU stock has been beaten down throughout 2021. At current $159 prices Baidu has lost well over 50% of its market capitalization since trading above $330 in mid-February.
But now that it is clear that internet companies are going to fall in line with Beijing dictates a few things are abundantly clear. First, the pressure from Beijing should slacken to a degree signalling the market that Baidu is again strong. Second, consumer complaints will decrease as usability increases. Users who want to click to a competitor site from Baidu will now be much more able to do so, and vice versa.
Ostensibly this should be a boon to Baidu in the long run if it can become increasingly competitive. But perhaps the more important truth is that Baidu has simply continued to grow during this Beijing crackdown.
Strong Earnings, Tough Climate
Baidu posted $4.855 billion in revenues in Q2. Those figures represented 20% growth on a year-over-year basis, and 11% growth sequentially.
That should bolster investor confidence as it strongly suggests that broader fears of Chinese government regulation or fines are to blame for its slide. Fundamentally the company is still a strong performer.
Now that it has fallen in line with Beijing's wishes following last week's meeting with officials the coast is clearing.
Remember, this is a company that Wall Street believes should carry an average target price of near $260 and was recently above $330 this year.
On the date of publication, Alex Sirois did not have (either directly or indirectly) any positions in the securities mentioned in this article. The opinions expressed in this article are those of the writer, subject to the InvestorPlace.com Publishing Guidelines.