Investors had high expectations for Amazon (NASDAQ:AMZN) stock ahead of second-quarter earnings.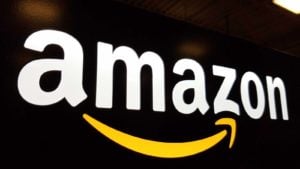 Source: Eric Broder Van Dyke / Shutterstock.com
However, its results came in significantly lower than Wall Street's consensus for revenues and earnings.
Regardless of the apparently disappointing quarter, AMZN stock remains one of the top plays in the market, with a healthy growth runway ahead.
The pandemic-fueled results in the past few quarters were bound to retreat at some stage. The company's recent earnings were the first time it missed its high-end projections in the past couple of years.
However, multiple growth catalysts should continue powering AMZN stock to new heights. Moreover, its financial metrics remain strong across and the post-earnings dip presents an excellent opportunity to pick up the stock at a discount.
Earnings Recap
Amazon generated a healthy $113 billion in revenues during the second quarter compared to the first quarter at $108.5 billion. Revenues rose 4% on a sequential basis and 27% from the second quarter last year.
The company's EBITDA for the second quarter of 2021 was up an incredible 36% from the prior-year period, though it declined sequentially.
At a glance, it's clear that growth has slowed down during the quarter, but savvy investors cannot ignore the context. The pandemic-induced tailwinds are fading away and have started to weigh on the earnings results for online retailers such as Amazon.
However, the Delta variant might flip the script again, at least for the final few months in the third quarter.
Therefore, Amazon is likely to be up against tough comps in the next few quarters. Amazon's CFO Brian Olsavsky said that Amazon grew at roughly 21% CAGR pre-pandemic levels and should return to that number soon.
Tailwinds Fueling Growth
Despite the weakening momentum of Amazon's third-party seller services and online stores segment, performance in its other more profitable segments continues to impress.
For instance, net sales in its AWS business grew by an incredible 37% during the quarter, a 7% increase from the prior-year period. The company recently announced the inclusion of some new high-profile clients to its network.
These clients belong to major industries, including Bell Canada (NYSE:BCE), Swisscom, and Ferrari. The 5G boom is likely to increase the demand for data centers and cloud solutions.
It's clear that 5G could be a gamechanger, particularly for automotive companies, as it requires a massive amount of data to be processed and secured. Amazon has done well to leverage its services to cater to various companies' needs in line with their evolving requirements.
Another important pillar for the company's success lies in advertising. Amazon continues to invest heavily in its advertising competencies and implement new features.
The company stands to benefit from Apple's latest privacy update and the related opt-in change. Facebook ads have underperformed its peers, and Amazon could pounce and grab a substantial chunk of the market share.
Hence, the "Other" segment, which mainly includes the company's advertising business, shot up in value over 90%. Amazon is making ample use of its synergies as the segment now generates the same amount as Amazon Prime Video.
Bottom Line on AMZN Stock
AMZN stock has shed more than 10% of its value this month after posting disappointing second-quarter results. However, investors need to take these results with a pinch of salt, considering how the pandemic-induced tailwinds are normalizing.
Amazon's growth rate should be back to its booming pre-pandemic levels, but the next few quarters should be challenging. However, the flash crash presents an excellent entry point in investing in the stock.
On the date of publication, Muslim Farooque did not have (either directly or indirectly) any positions in the securities mentioned in this article. The opinions expressed in this article are those of the writer, subject to the InvestorPlace.com Publishing Guidelines.