Timing a market bottom is a notoriously difficult thing to do. So, I won't claim that now is the definitive time to invest in Alibaba (NYSE:BABA) stock.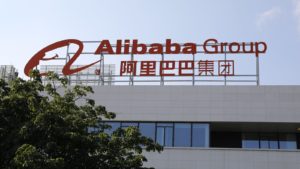 Source: Kevin Chen Photography / Shutterstock.com
However, pundits have to admit that the case for maximizing returns by buying low looks very near.
The truth is that Alibaba was never likely in any jeopardy of being broken up by the Chinese government. Many commenters and writers have continually banged the drum that BABA stock will rebound since its woes began late last year.
The latest news that Alibaba is investing in President Xi Jinping's initiatives should lessen any remaining doubt about its trajectory: Alibaba is rising again, making BABA stock easy pickings.
Common Prosperity and BABA Stock
An Aug. 17 speech by Chinese President Xi Jinping has resonated across the country's economy. The speech focused on common prosperity and a rational adjustment of excessive incomes. It was aimed at the redistribution of wealth in which higher-income individuals and companies contribute more to society.
China's tech giants and leading companies spanning industry have clearly understood its import, and are toeing the line.
Alibaba has pledged to invest $15.5 billion in Xi's initiative by 2025(1). Beijing is proving that it wields a firm hand over its economy. While that may have appeared to be less the case a year ago, the case is clarifying: The Chinese economy has strong capitalist tendencies but Beijing runs the show.
I'm not here to argue that vis-a-vis the U.S. approach, simply to note that Alibaba is playing the game and won't be going anywhere anytime soon.
Where Will the Money Go?
Zhejiang News, a Beijing-backed website, says the money will go towards subsidies for small and medium enterprises and improving insurance protection for gig-economy workers.
Alibaba will also be setting up a $3.1 billion common prosperity development fund. There are investors who will despise the moves and the broader implications, but this is the game.
In fact, Alibaba is simply one among many Chinese companies which is stepping in line with the Beijing dictate.
Tencent made a similar 100 million yuan ($15.5 billion) fund. It is no surprise that two of China's biggest tech firms that gobbled up startups last year are stepping in line this year. The Chinese government is stern and powerful, as both have clearly seen.
Pinduoduo (NASDAQ:PDD) recently hit a milestone, posting its first quarterly profit since listing back in 2018. It will donate all $374 million to support agriculture and rural development.
Pinduoduo has also pledged to do the same with up to its next 10 billion yuan ($1.5 billion) in profits.
Although Alibaba looks to be clear of Beijing's heavy hand, all of this does leave Alibaba investors in a precarious position.
Blunted Future?
The broader picture is that Alibaba will give away as much as $20 billion in support of President Xi's 'Common Prosperity' initiative between now and 2025.
On the one hand, Alibaba is doing what it must in the face of Beijing's might. Therefore, it should rise. The move is a clear sign that its prospects should be immediately improved.
But on the other hand, it is problematic. The optics of the common prosperity initiative and the response of Chinese companies raise serious questions. Who's to say that Alibaba won't be squeezed again in the future? How much will those billions in donations affect the company?
While I think BABA stock is investment worthy now, I would caveat that the situation bears serious scrutiny. I would invest now, but withdraw if a similar situation crops up.
Alibaba's profits increased 22% in the last quarter and it has Beijing behind it. It should rise. If that is fine for you as an investor, there's money to be gained.
On the date of publication, Alex Sirois did not have (either directly or indirectly) any positions in the securities mentioned in this article. The opinions expressed in this article are those of the writer, subject to the InvestorPlace.com Publishing Guidelines.
Alex Sirois is a freelance contributor to InvestorPlace whose personal stock investing style is focused on long-term, buy-and-hold, wealth-building stock picks. Having worked in several industries from e-commerce to translation to education and utilizing his MBA from George Washington University, he brings a diverse set of skills through which he filters his writing."